About AHA
---
Asma Hamid Associates is a disputes-focused practice widely known for its lawyers' deep working knowledge and vast practical experience of appearing before the superior Courts, civil courts, tribunals and authorities including the police. With its roots in Lahore, AHA's alliance with renowned Fazleghani Advocates in Karachi, leading lawyers in Islamabad and Peshawar and international law firms around the globe and our broad range of services makes us a one-stop solution for clients.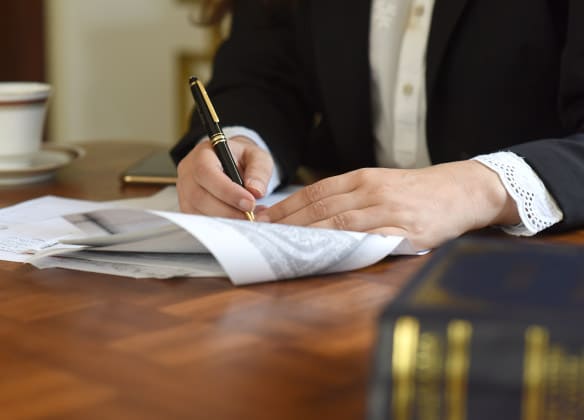 Expertise
---
Asma Hamid & Associates strives to provide the highest quality legal advice and representation to our clients around the world. We aim to be the firm of choice for clients with the most challenging legal issues, most significant business transactions and most critical disputes. Our lawyers are recognized for being innovative leaders and client service leaders. Not only is each of our practice areas highly regarded, but we also have a sterling reputation across a wide spectrum of legal practice areas.
What Our Clients Say
---
Legal 500
Asma stays on top of matters and gives personal attention to cases.
Chambers & Partners
Shahid Hamid is acknowledged by sources for his constitutional disputes practice. He is noted for his wealth of experience before courts and tribunals.
Mrs. Nishat Mamunka
I have had the pleasure of hiring the legal services of Ms. Asma Hamid. She is not only an expert in her field but conducts her dealings with the greatest professional acumen. Her legal know-how, as well as her oratory brilliance in court, make her an absolute asset to any client. I would highly recommend Ms. Hamid's legal services.
Private Client
Mr. Faqir Khan
I have never seen such a high degree of professionalism in my life from a lawyer.
Havelet Gas Pvt. Ltd
Aila Azhar
Asma Hamid is extremely professional and accurate in her work and is always easily accessible to her clients.
Private Client
Head Corporate and Legal Affairs
Miss. Asma Hamid ASC and her office team are rendering legal services to our company, especially in the area of litigation. Considering their legal acumen and competencies it can be said with certainty that any brief entrusted to her office has always been dealt with professionally and efficiently.
AGICO
Client (Power Company)
Hands-on lawyering – we can relax, knowing AHA is on it.
IK Group Management
Asma is a very thorough and competent professional. We have always felt that all our outstanding matters are in very good hands with her.
Chairman
We have found Asma Hamid, to be extremely focused and critical in her analysis leading to prudent decision making. The most noteworthy quality about her is prompt response and relatively quick accessibility which has helped in expediting cases to their logical conclusion. She has a wide range of experience and her litigation skills are quite legendary.
Millat Tractors
The Hub Power Company Pvt. Ltd.
Have worked with Asma Hamid for almost 2 years now and find her commitment to her work remarkable.
Clients